Omnimedia Northwest Photos - 2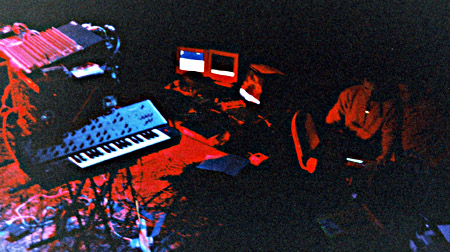 Looking down at the front of the stage at the Portland show. Brain Science's gear is to the left, Dave Tristram and his video equipment at the foot of the stage (center), Vance Galloway at the mixing board to the right.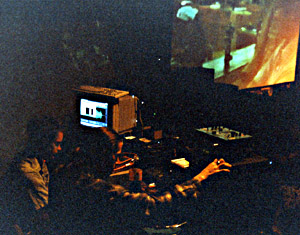 The Bran Flakes at the Portland show.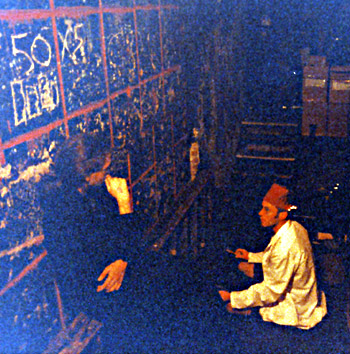 Backstage in Portland, Tom plans his Omnigrits cues while Wobbly relaxes after his just-completed set.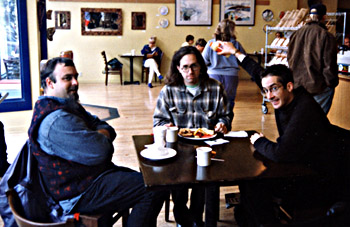 Mr. Meridies and Wobbly brunch with Mark Hosler in Olympia before the Seattle show. Notice the Nesbitt's Orange Soda about to be emptied on Wobbly's head.

Once a chicken abbatoir, The Compound and Gracie's Bird Cage were housing for several of the Omniartists after their Portland show.

---
all photos by Steev Hise