hlkqo

June 2023

Fifteen Questions for Wobbly: https://www.15questions.net/interview/fifteen-questions-interview-wobbly/

Jim Haynes interviews Cheryl E. Leonard and Wobbly on their new LP release 'Multiple Park'

Jennifer Walshe & Jon Leidecker: Thoughts on Collaboration for Clot Magazine, regarding our performances for Transmediale 2023 in Berlin

https://thequietus.com/articles/33038-wobbly-additional-kids-review

https://filmthreat.com/reviews/stand-by-for-failure-a-negativland-documentary/

Joining Thurston Moore Band once again on electronic feedback for five or six shows this July and August, as well as one solo show at London's Iklectik on August 2nd

May 2023


Multiple Park: by Cheryl E. Leonard and Wobbly, releasing in May on Gilgongo
April 2023
Additional Kids: Fourteen songs about having kids and not having kids. Featuring vocals and instruments played by: Mai Lingani, Dominique Leone, Sue-C, Michael Problem, Shatter Pattern, DemonSleeper, Anne McGuire, Ana Machado, Marisa Elene Nadieja, Phipps Pt., Kanoko Nishi-Smith, Jacqueline Kiyomi Gork & 0th, Blectum From Blechdom, Las Sucias, Pamela Z, John Oswald, Liz Albee and Anne Bourne. Cover by Niki Ulehla. Releasing June 9th on Hausu Mountain.
https://hausumountain.bandcamp.com/album/additional-kids
February 2023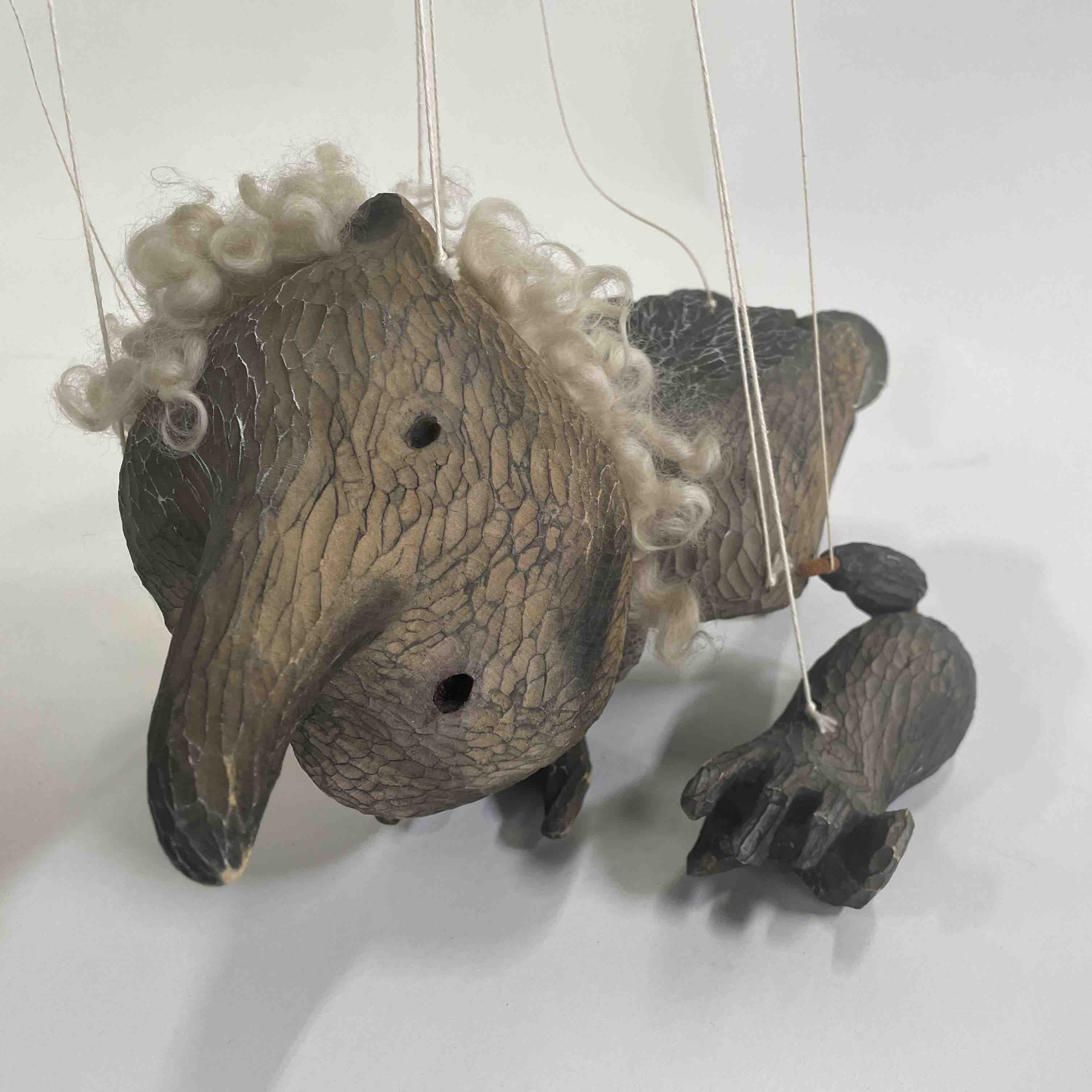 Amen Seat: written and performed by MaryClare Brzytwa and Jon Leidecker.

https://deathbombarc.bandcamp.com/album/amen-seat

January 2023

Jennifer Walshe & Wobbly - two nights (one composition for ensemble, one improvised duo) at Transmediale 2023 Berlin

Playing a rare overseas solo set -- People Like Us for Electric Spring, University of Huddersfield, 18 February 2023

and joining Thurston Moore Group, touring Europe, March 2023

I know that the 'Forthcoming' section on my discography has traditionally been a long list of broken promises, but -- these next four are looking genuinely immanent:

2023 Wobbly, Additional Kids, CD, Hausu Mountain
2023 Amen Seat (MaryClare Brzytwa & Jon Leidecker), CD, Deathbomb Arc
2023 The Messes (Thurston Moore + The Dead C + Wobbly), The Middle Ages, 2LP/CD, Dark Mofo
2023 Cheryl Leonard & Wobbly, Multiple Park, LP, Gilgongo

December 2022




Now available: Negativland's Speech Free: Recorded Music For Film, Radio, Internet and Television, available as a 3LP or 2CD physical set, or your usual online streaming channels.

Interview on the Soundmaking podcast about Popular Monitress

Jennifer Walshe's 'Bizarre Supergroup' with Matmos and Wobbly (unfortunately not featuring Jennifer Walshe)

Trailer: Stand By For Failure - A Negativland Documentary by Ryan Worsley

June 2022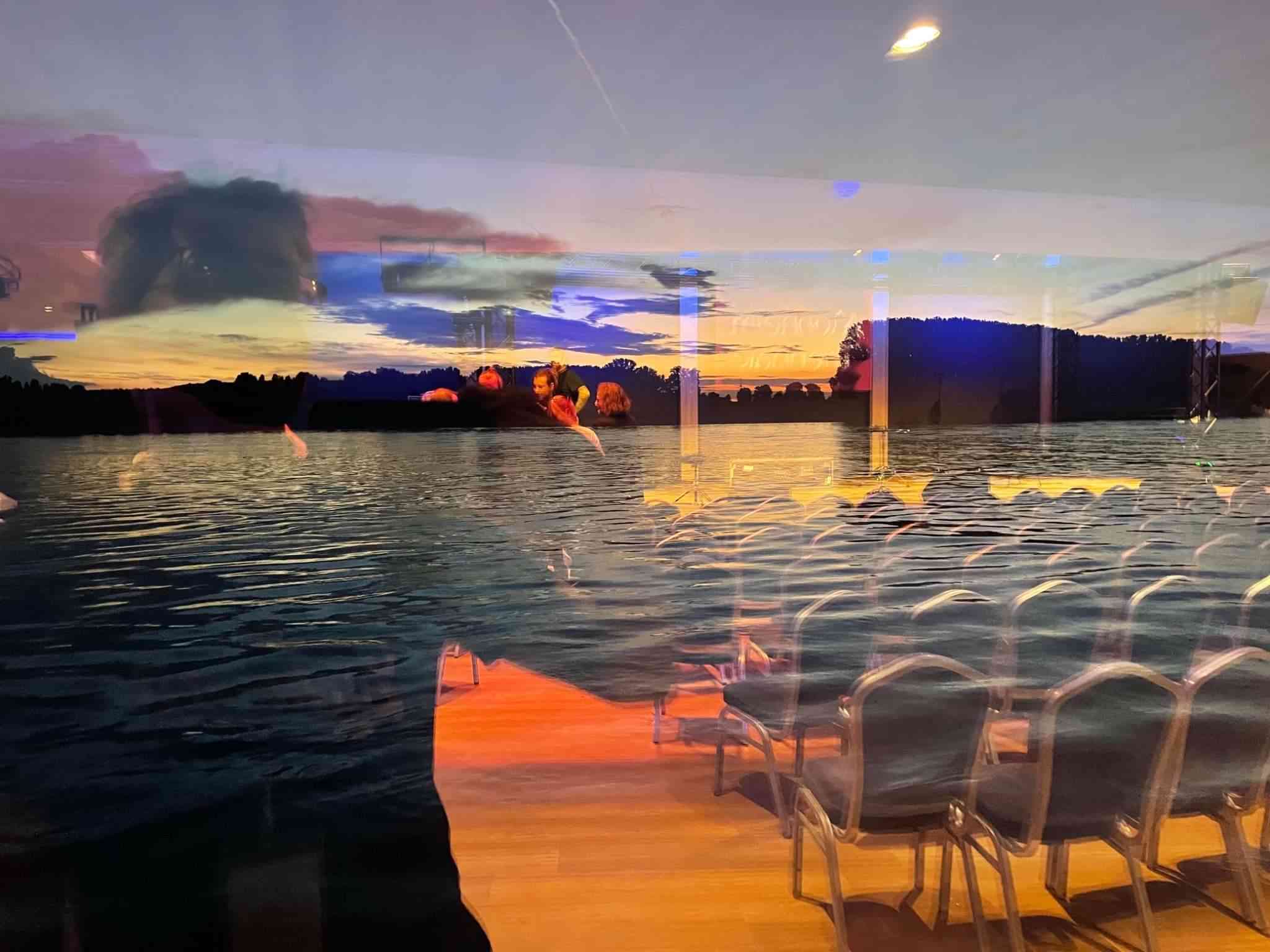 Thanks to Jennifer Walshe for bringing Matmos & myself out for the wonderful Monheim Triennale -- in order to proceed, everyone has to act as if things are normal, and they were, don't we know that yet? Thanks to Sue-C for placing the video call to Jen so she could watch her own set while recovering in her hotel room, and congratulations and more thanks to Reiner Michalke, Judith Kobus and all at Monheim for somehow bringing this entire inherently risky operation to life.

And thanks to Birch & Brenna of MSHR & Samuli Tanner and all four opening bands for introducing me to the Helsinki scene

May 2022

Negativland + SUE-C East Coast Tour: 'It's Normal For Some Things To Come To Your Attention' continues to evolve. Every night very different, but the Lowell show (birthplace of American Noise) was special.

Gravity Spells II: Experimental Music & Expanded Cinema

March 2022

Blevin Blectum & Wobbly: Space Accessibility

Though it was composed as a continuous 61 minute CD -- somehow, the Vinyl version of Anti-Ark ended up being the definitive version. Taking a breath every 15-16 minutes to flip sides actually only makes anti-density all the more intense, the pressing quality brings out the low end, and seeing the art of Don Davis spread across a cover and two color sleeves -- this is all to the point. Thanks to Mickey Darius for taking the plunge on this -- On Broken Clover Records.

Feb 2022

Album: 'No Dominio' by Las Sucias W.

Interview with A Closer Listen. Thanks to David for the interview marking the release of the seven Monitress studio albums.

Jan 2022

On January 7th, Negativland & SUE-C visited MAGfest (Music and Gaming Festival) to perform a new audiovisual piece: 'We Can Really Feel Like We're Here'. From Second Life to Twitter -- there's only so much gamification the real world is ever going to allow. Of note: we performed at the Gaylord Convention Center, on the same stage where the 45th president delivered his 2017 remarks to the Conservative Political Action Committee, exactly one year and one day after the January 6th insurrection.

https://www.youtube.com/watch?v=DX9Z6yXWlv4

And: while we were at the Gaylord, Mark Hosler, Ryan Worsley and myself were interviewed by Andre Cholmondeley about the show, as well as our new film with Ryan.

Dec 2022

This is a link to a newly completed feature-length concert film, directed by Ryan Worsley: It's Normal For Some Things To Come To Your Attention. Our attempt to tour the material from our last two albums has instead given rise to a new piece -- the audio was montaged by Ryan from several nights, and the only way to show what Sue gets up to is: letterboxed double-Panavision, layering the improvisations. This piece is still in progress.

November 2021

I contributed an article entitled 'Humans In The Loop' to ZKM's beautiful and important book: 'The Hub: Pioneers of Network Music'. It considers the history of electronic music that uses feedback as a compositional principle as the true predecessor to today's concerns with machine learning. It's only reassuring to realize that so much of what we consider to be almost frighteningly unprecedented always has roots in previous generations, and that they often also saw the problems more clearly than we're able to now. An earlier, condensed version of this article was delivered as a lecture at the first Algorhythmic Art Assembly in 2019.

October 2021

Redwoods Interpretive, a collaboration from Anla Courtis, Thomas Dimuzio and myself -- LP out now on Oscarson.

August 2021

Ok I'm on Bandcamp.

There has always been a perverse pleasure in posting albums for free on this website; while some of the 70-odd albums I've posted here were definitively ephemeral, some of them I ended up valuing more than the ones that saw physical release, and I know from conversations I've had while traveling that they've made the rounds in ways they never could have in physical form. Thousands upon thousands of downloads (I stopped counting in 2005), each to listeners who found their own way here.

Synthetic Monitress: album three of seven.

May 2021

Negativland + SUE-C: NPR Tiny Desk (Home) Concert

John Oswald plunderphonic video for Wobbly's 'Lent Foot' from the album 'Popular Monitress'

Tasmania: https://www.darkmofo.net.au/event/thurston-moore-with-wobbly

Sagan on Bandcamp. 2LP vinyl edition coming this August on Broken Clover Records.

The word 'community' came up a great deal when interviewing my old friend Vicki Bennett about the practice of collage music. The real thing I've always been trying to get at with music never really had much to do with 'sampling'; I was just trying to get at the heart of 'music'. What seemed like a left turn about ten years ago into feedback & machine listening wasn't a left turn at all. And when I began hosting Over The Edge in 2015, alternating pure live-mix collage episodes with somewhat more traditional programs in which friends would come on and perform live and discuss practice seemed like a perfectly continuous extension into community-as-collage.

With that in mind, thank you to all the musicians who have appeared on the show over the last six years: Sarah Davachi, Joshua Kit Clayton & Chris Dixon (Earth Jerks / Tujurikkuka), Charles Cohen & Thomas Dimuzio, Cheryl E. Leonard, sfSound (Matt Ingalls / Tom Djll / Kyle Bruckmann) performing Cage's 'Cartridge Music', Tender Buttons (Gino Robair / Tom Djll / Tania Chen), M. C. Schmidt, Madalyn Merkey, Carl Stone, Black Spirituals (Zachary James Watkins / Marshall Trammell), Animals & Giraffes (Claudia La Rocco / Phillip Greenlief), Mitchell Brown, Heejin Jang, Ezra Buchla, Sea Moss (Noa Ver / Zach D'Agostino), Rrose, Tania Chen performing Feldman's 'Triadic Memories', Negativland, Blonda (David Kant / Madison Heying), Cheflee (Imari Mubarak), John Bischoff & James Fei, Chuck Johnson, Tim Perkis & Xopher Davidson, Kanoko Nishi-Smith, Laetitia Sonami, Alan Courtis & Thomas Dimuzio, Las Sucias (Alexandra Buschman & Danishta Rivero), MSHR (Birch Cooper & Brenna Murphy), George E. Lewis, Ellen Fullman & Theresa Wong, EMA (Erika Anderson), Dax Pierson, Emergent Structures (Max Elibacher & Birch Cooper), Dadabots (CJ Carr & Zach Bukowski), People Like Us (Vicki Bennett).

April 2021

Negativland + SUE-C: It's Normal For Some Things To Come To Your Attention, live 23 March 2021

March 2021




Sagan - Anti-Ark. Blevin Blectum, J Lesser, Wobbly - Album Number Two. Recorded 2004-2005. Edited 2008-2016. Coming this April on Seeland Records.

Anti-Ark Intelligence: 2021 Round Table Interview with Blevin Blectum, Jay Lesser & Jon Leidecker.

Anti-Ark Press Release

Pre-orders available here.

One more interview about the process behind Popular Monitress here -- thanks to Lydia Sviatoslavsky.

February 2021




Wobbly - Popular Monitress. Available February 5th with thanks to Hausu fam.

Link to Dave Segal's review in the Wire here.

Link to interview by Jordan Mainzer here.

'Limitless Potential', the hour long radio play composed in collaboration with Jennifer Walshe, has been rebroadcast on Feburary 6th by the New Music Show on BBC Radio 3.

Negativland, interviewed by old friend Carl Stone - video and transcript.

December 2020

Tania Chen has released the trio version of 'Triadic Monitress' with our friend Thomas Dimuzio here. Recorded live at The Lab in San Francisco on a rainy night, we're 20% of the way to finishing our 20 CD box consisting entirely of ten performances of Feldman's biggest butterfly (in captivity).

November 2020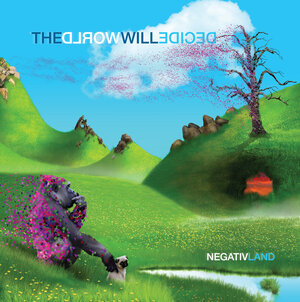 Negativland - The World Will Decide.

SF Chronicle Interview linked here. Santa Cruz Sentinel Interview linked here. And Bay City News Interview linked here.

October 2020

'Limitless Potential' by Jennifer Walshe and Jon Leidecker, horspiel comissioned by Deutschlandfunk Kultur, premiered by Duetschlandradio & available for streaming at the link contained behind the sentence you have just finished reading.

September 2020




Thurston Moore - By The Fire. I play electronics on three of the longer tracks on the second disc and I miss everybody in that tour van.

There was also a preposterously potheaded die-cut 7" single for Thurston's song 'Hashish' with two Wobbly mixes.

'Moreover', a San Francisco / London live stream direct to Linz, Austria, for Ars Electronica 2020 is available here.

There have also been three new videos from Negativland: This Is Not Normal and Don't Don't Get Freaked Out, both directed by Ryan Worsley, and Discernment which is less a video than a screen capture of her Chrome Browser Extension which exists solely to encourage you to stop using Chrome.

November 2019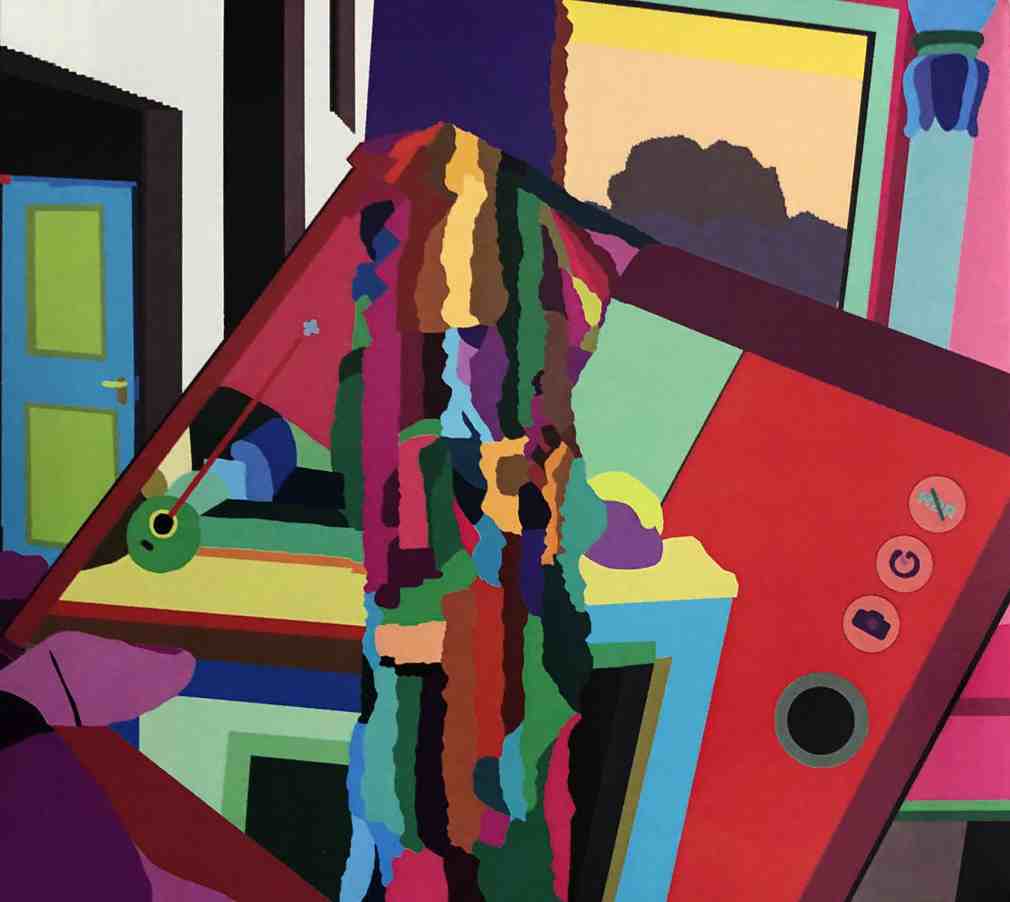 Wobbly - Monitress.

October 2019




Negativland - True False. The oldest piece on this record is built around live radio tapes of the band from 1981; the second oldest piece ("Limbo") is built around one of my earliest collaborations with Don & David on Over The Edge in 1989. If it sounds like a Negativland record, it's probably because it's a Negativland record (if you're worried about authenticity or anything)


New Negativland video directed by Ryan Worsley: "Destroying Anything". Do no harm.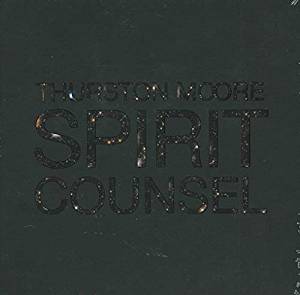 Disc One of the new three CD Box by Thurston Moore = "Alice Moki Jane", performed by Thurston Moore Group, which for this studio occasion was: Thurston, Deb Googe, James Sedwards, Jem Daulton, and myself on electronics & feedback. Released simultaneously with this box are a set of three 7" singles, in which I remixed live versions of "Alice Moki Jane" and "8 Spring Street" by adding additional electronics & processing to the original performances.

Stray Monitress track from recent Over The Edge episode appears in good company on new compilation from Curious Music.

August 2019

https://www.billboard.com/articles/columns/rock/8524626/negativland-discernment-single-premiere

The ads on the page that you can't see, as if we're telling you a single thing you don't already know

Negativland European Tour October/November 2019

Thurston Moore Group US Tour November/December 2019

July 2019


Zeena Parkins & Wobbly - Triplicates
June 2019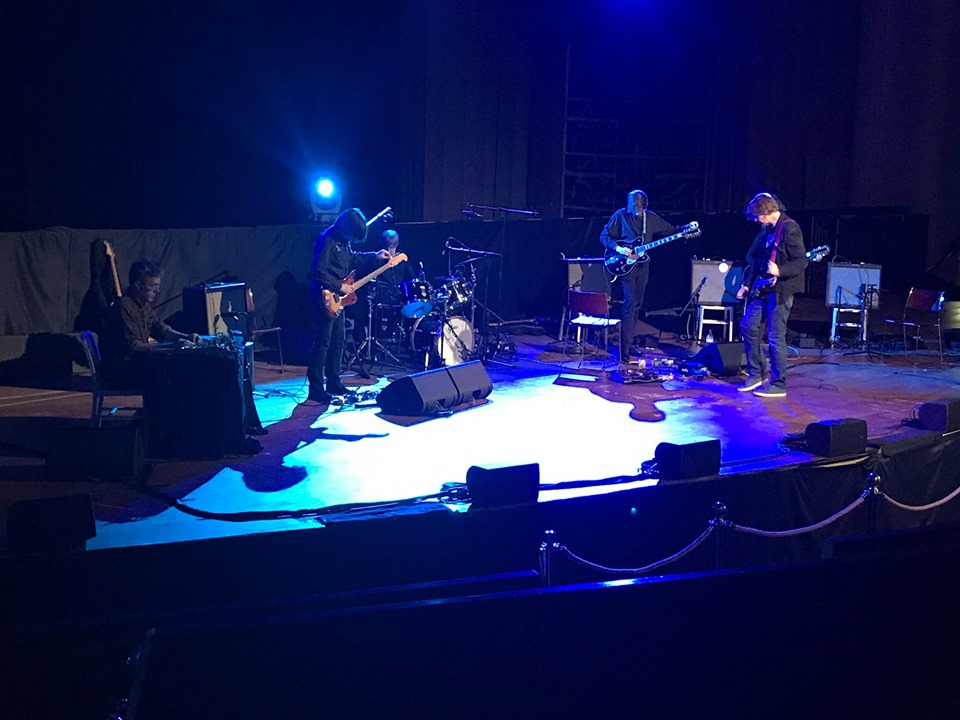 >

https://thequietus.com/articles/26489-thurston-moore-group-new-album-jon-leidecker

April 2019

Radio Panik interview

Perfect Sound Forever interview - These are thoughts in progress on how the ethics of appropriation have evolved over the last 20 years. Revolultionary aesthetics are nearly always assimilated by the mainstream, where they become familiar and invisibly exercised by power -- often leaving hapless 'underground' artists wondering which side they were on in the first place. One of the interesting aspects of this interview is that I took the questions to be friendly but challenging queries into how the discourse on cultural appropriation has impacted my own (and by recent extension, Negativland's) attitudes on the artist's right to sample any other musician's work -- but the interview went to some strange places as I realized I was being challenged not to update the Fair Use argument, but to defend free speech outright against an overreaching Left. Outside of the US, it is not as immediately apparent that the loudest voices currently calling for untrammelled free speech are being voiced by a radical Right whose real supremacist beliefs are nestling, unspeakable but in plain sight. The resulting conversation is like watching someone try to punch their way out of a paper bag. I post the interview with hesitance, knowing that it's a total mess, but hopefully one I can learn from as I work my way towards a forthcoming solo album which inescapably involves the discipline and artifacts of ethnomusicology. Uh-oh.

September 2018




Gino Robair, David Toop, Thurston Moore & Jon Leidecker (with Tania Chen on Skype) performing Cage's 'Electronic Music For Piano', September 28th, 2018, Pomona College

January 2018

https://www.rollingstone.com/music/news/hear-sonic-youth-negativland-members-john-cage-experiment-w515551

New CD Release of John Cage's 'Electronic Music For Piano'; three duos, paring Tania Chen with Thurston Moore, David Toop and myself, cut in and overlaid into a collaged quartet by producer Gino Robair. CD Release concert will be at Cafe Oto, London, March 18th, 2018.

Vinyl reissue of 'Wide Open Spaces' by People Like Us / Matmos / Wobbly on Discrepant, originally released by Tigerbeat6 on CD in 2003. The CD contained nearly the entire hour long original live concert from October 5th, 2002; for this vinyl reissue, Vicki and Martin have seamlessly edited some of the tangentially improvised sections down to create more of a studio album, better suited for repeat listening.

July 2017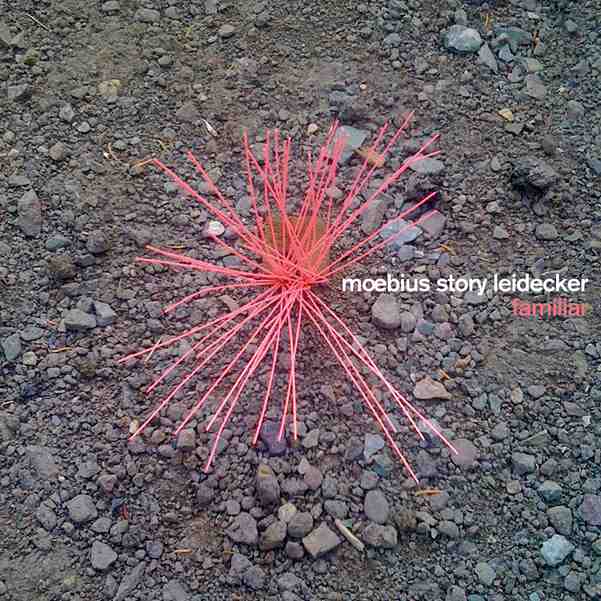 Second album by Dieter Moebius, Tim Story and myself, 'Familiar', is out on CD and vinyl on Bureau B Records, October 6th.

Interviewed by Vicki Bennett on WFMU FM on the subject of Don Joyce & Over The Edge.

Interviewed by Marc Kate for his podcast Why We Listen on valued influences.

Interviewed for the Indexical Podcast on the subject of my new solo work Monitress, mobile music making & machine learning, concerns of which overlap quite a bit with Indexical's amazing parent project, The Happy Valley Band.

Contributed several banks of samples and rhythmic loops to the built-in sound library included with the forthcoming Stereo Triggered Sampler, a Eurorack modular engineered by Portland's 4MS. A live stream of me playing a beta unit is available here -- not exactly a live performance, not exactly a demo. The stream was recorded at S1 Synth Library in Portland, where I've just spent a week in residence catching up on the Eurorack renaissance and recording things for solo & group projects. The last few months have also seen a two week tour of Japan with improviser Tania Chen, a residency at Central School Project in Bisbee, Arizona, another trip to SnowGhost with Matmos, and... maybe a few plausibly completed albums.

Added Episode 3 to the Women In Electronic Music 1940-1980ish series, something I'd simply retitle 'Pioneers' if that wasn't going to result in an awful lot of dead links on other pages.

September 2016

Negativland 2016 European Tour - 13 dates, playing in advance of the band's October release of 'Over The Edge Volume 9 - The Chopping Channel'. The Chopping Channel began as a 'band' that would perform on Negativland's Over The Edge radio program, and consisted of Don Joyce, Peter Conheim, myself, and usually a visiting guest fourth member (which, over the years, included: Yasuhiro Otani, David Wills, Vicki Bennett, Katie Vida, Thomas Dimuzio, and Porest). Material created for 'The Chopping Channel' would often end up incorporated into Negativland studio pieces, and the dividing line between the two groups pretty much evaporated when I formally joined Negativland a few years ago. (That technically makes this CD my first appearance as a member of the group, although that's been a fairly arbitrary line to draw for a while now). About 66% of the audio for the disc was taken from the December 20th, 2007 episode 'World Radio World' featuring Mark Gergis (aka Porest), an mp3 edit of which appeared on this website a while back. The CD version is extensively reedited from that mp3 release, adding a lot of new material and a drastically revised ending, all taken from the February 19th, 2009 sequel 'World Radio World II'. If previous OTE CDs were a bit more archival in nature, trying to capture the spontaneous feeling of the improvised broadcasts, this new CD is without a doubt the most audibly re-edited in the series. While Don's work is extensively featured on the next two studio albums the band is currently finsihing up, this was the last Negativland CD he was around to sign off for the final mix. He doesn't know what we're talking about, he's just selling music -- don't you want to buy a bite before it turns to garbage?




June 2016

This sentence is a link to an article by Kembrew McLeod from last October about the course that Over The Edge has taken since Don Joyce passed away. Unmentioned in that article but worth noting is that while not a member of Negativland, KROB has inherited a share of the mantle as well, helming third thursdays; I pilot the second and fourth thursdays. The show is already going in new directions, careening between a traditional approach to the show with live mixing and receptacle phone calls, and a variety of improvising musicians playing instrumental music. I've just uploaded two albums worth of the latter approach to the mp3's page. One is the album 'Valid Times', featuring some of the first solo sounds in 10 years by pioneering computer musician Joshua Kit Clayton as well as his collaboration with Chris Dixon. Another is 'Mirrored Cell For Chameleon', the latest collaboration with my old friend Thomas Dimuzio -- if the number of times I've found myself listening to it is any indication, I like this one so much, it feels as if I had nothing to do it.

If you're curious about some of the recent 3 hour Over The Edge mixes, I can recommend: 20160610 Endocrine Disruptors, 20160325 Content Research (with Negativland), 20160415 Post-Verbal (with The Weatherman), or 20160513 How Lovely. That's 12 hours worth of sound, making these less 'releases' than some kind of life choice.

March 2016

'Familiar' is the name of the second album by Dieter Moebius, Tim Story & myself. We recorded a lot of music during our six days at SnowGhost Studios in late 2012. When we were done, Tim and I picked the tracks we were each interested in doing final mixes for, and got to work. We were originally thinking we had just one long record, but it was quickly apparent that we had two extremely distinct records; one floating & dreamlike, one aggressively rhythmic and inscrutable. Both albums are fairly reconstructed & recomposed, even though Moe's aesthetic throughout his career has always been one of immediacy; first take best take. Somehow this made it clear which aspects of the sessions were available for plastic editing, and which aspects had to remain permanently spontaneous. While listening to the first record, I can usually remember the actual moment in which it was being played, even if it had been layered. Side one of the new album is like that as well, but on side two, there are timelines that simply never happened, especially on the final track 'Vexed', which is an unidentical twin of 'Vex' from the first album, and the core shared by each of the albums. Moe's email feedback on the mixes was brief but certain & decisive; 'beautiful', 'too much bass', 'more hypnosis', and the last text - 'stop f--king around with it -- cheers mixwahnsinnigesuperfreaks'. I saw Moe one more time after 2012, at his final concert in Munich in March 2015. He had some feedback on two specific tracks, I rolled in the changes and sent them on but didn't hear back before he passed last July. Dieter was one of those rare beings who was as inspiring a human being as he was an artist; and, being totally familiar with every album he's ever recorded, I hoarded my personal listening time with this one in the two years between it being completed, and it being released.

March 2014

'Snowghost Pieces' out June 6

Video: Fred Frith // "Gravity" // Live at Roulette, NYC, September 2013

The Freddy McGuire Show, Live at the Exploratorium, SF: Performance & Interview

Recent Negativland Concert Review; several lo-fi youtubes are online for the intrepid

Briefly interviewed here regarding my 3D spatial mix of a composition by sound artist and longtime friend Jacqueline Gordon.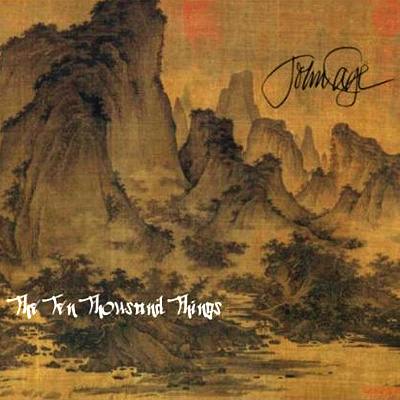 Last year, Willie Winant was invited to perform John Cage's "27' 10.554" for a percussionist" in concert, one of several pieces that made up a larger work that Cage informally referred to as 'The Ten Thousand Things'. The score for "27' 10.554" includes a part which can be realized for radio samples & electronic sounds, which at the time would have almost certainly utilized the library Cage had constructed for 'Williams Mix', triggered, filtered and mixed by David Tudor. As I had recently responded to Tom Erbe's open invitation to submit sound samples for a new realization of Williams Mix, and as my recent input into Negativland owes no small debt to Tudor's work with electronic feedback, Willie asked me to provide a recording of me playing the score using my 'Williams Mix' library and one of Negativland's Boopers. This recording was used both for that concert, and ultimately on the studio CD that combines all of the pieces into the first recorded realization of 'The Ten Thousand Things', including a newly discovered tape from 1962 of Cage reading "45' for a Speaker". The I-Ching edition of this release comes with a USB drive containing software which allows you to mix & recombine the elements from the pieces in different ways with each playback. I feel very lucky to have ended up being involved in what turned out to be one of my favorite Cage albums. While it was nominated for a 2013 Grammy Aware in the "Best Chamber Music / Small Ensemble Performance", it would have been strange to see it win; this ensemble never met, but it performs a completely new piece every time you hit play.

Available from MicroFest Records

New Music Box Review

The distinguished William Winant

31 December 2013

The first of two Moebius / Story / Leidecker albums has been mastered and is due for release before next Summer on the German label Bureau B. It is called 'Snowghost Pieces' after the studio it was recorded in. The first time I visited there in 2008, to help mix a Matmos album, Brett Allen invited me to come back and record a project of my own there. The studio is in Montana and surrounded by a ridiculously beautiful pastoral landscape, which had led me to cue a lot of Forst-era Cluster from my iPhone during our occasional breaks for food, and so I joked that we should bring them there to record a new album. Although that project didn't get to happen, I will have to settle for the fact that this one did. Huge and heartfelt thanks to the friends of mine who helped to make this happen, especially Tim and Moebi.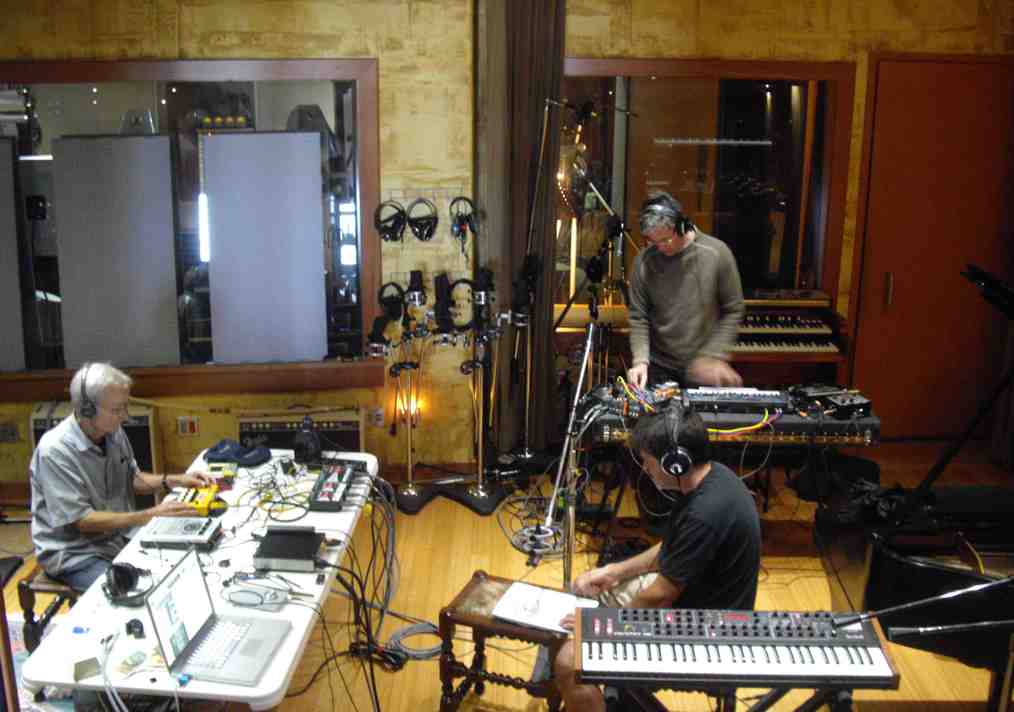 Below is a picture by Andrew St. Clair of the Brooklyn night from October's East Coast tour of all improvised electronic music performed by Mark Hosler, Thomas Dimuzio, M.C. Schmidt and myself, which is best explained by the html code for this link by Martin: http://vague-terrain.com/2013/exploring-the-nebulous-cloud-like-three-dimensional-sound-space-at-the-center-of-four-speakers-does-this-space-evoke-comedy-cavernous-terror-reassuring-pastoral-birdsong-inhuman-wire-mother-blee/




There will also be at least two more performances with Fred Frith's Gravity Ensemble, at Victoriaville Festival in Quebec, and at Moers Festival in Germany.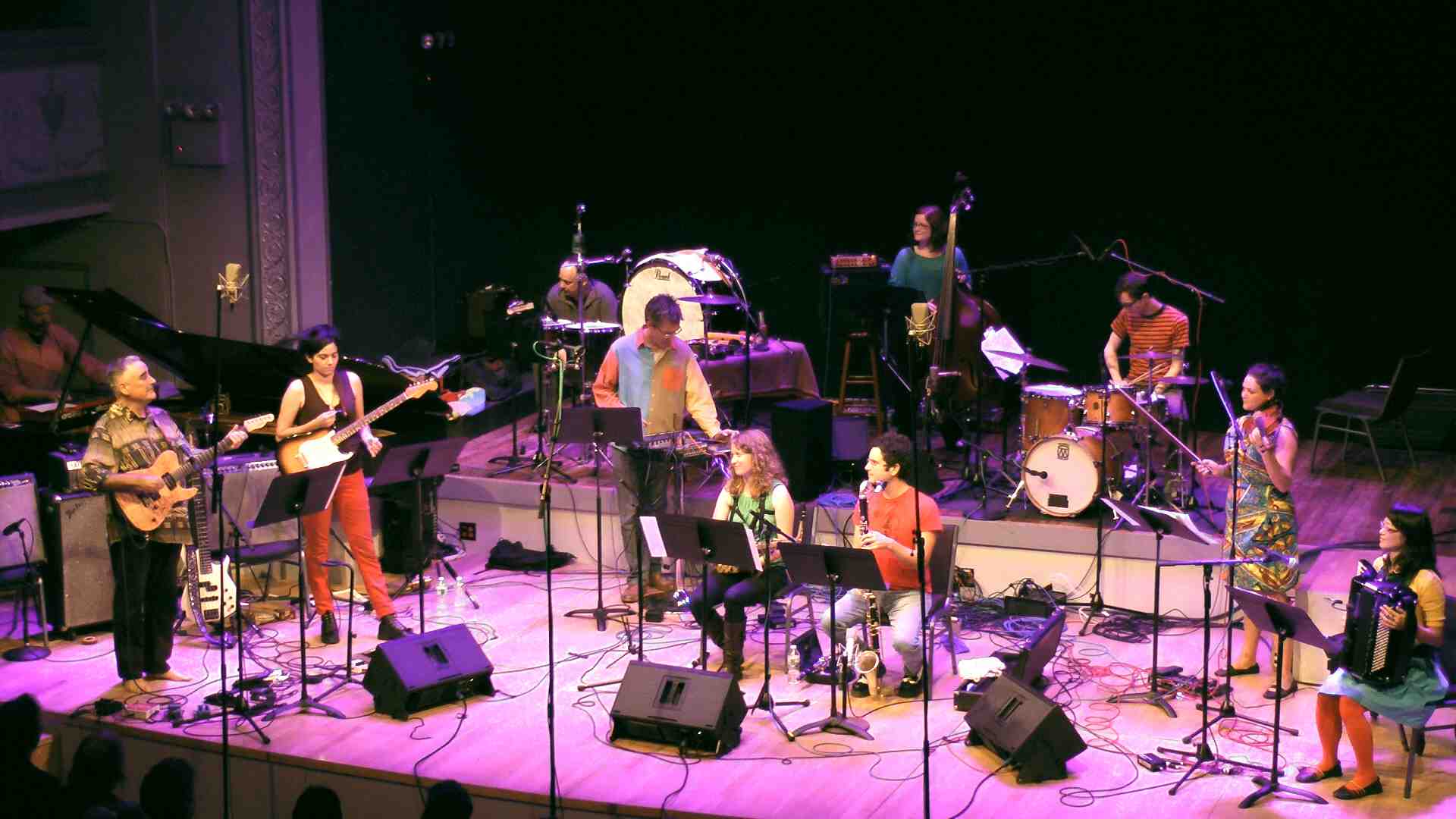 This sentence is a link to 'Gesture Piece', a short film by Vicki Bennett that was meticulously scored by various criminals including myself. And this sentence is a link to a clip from a live show of three of us performing, trainwreck-style, to 'Notations', a related film of hers built for live performance with improvisers.

Negativland has made the crowd-pleasing step of incorporating new versions of some of the older material into their live sets -- all recorded well before I became a member, but a lot of fun to reinvestigate. There are new pieces being played as well, some taken from the unfinished duo album I recorded with the Weatherman in Seattle in 2006, now expanded with more tapes by the group.

In a little over a month, The Freddy McGuire Show will present a show at the Exploratorium: http://www.exploratorium.edu/resonance/calendar/the-freddy-mcguire-show.

After describing a year of collaborations, I'll quietly end the post by admitting that sometimes I do still play solo.

November 2012

Negativland live in Porto, Portugal.

September 2012

Tour complete. This is a link to a youtube from a good night.

Negativland and Dieter Moebius, backstage after the quartet encore at Echoplex in Los Angeles: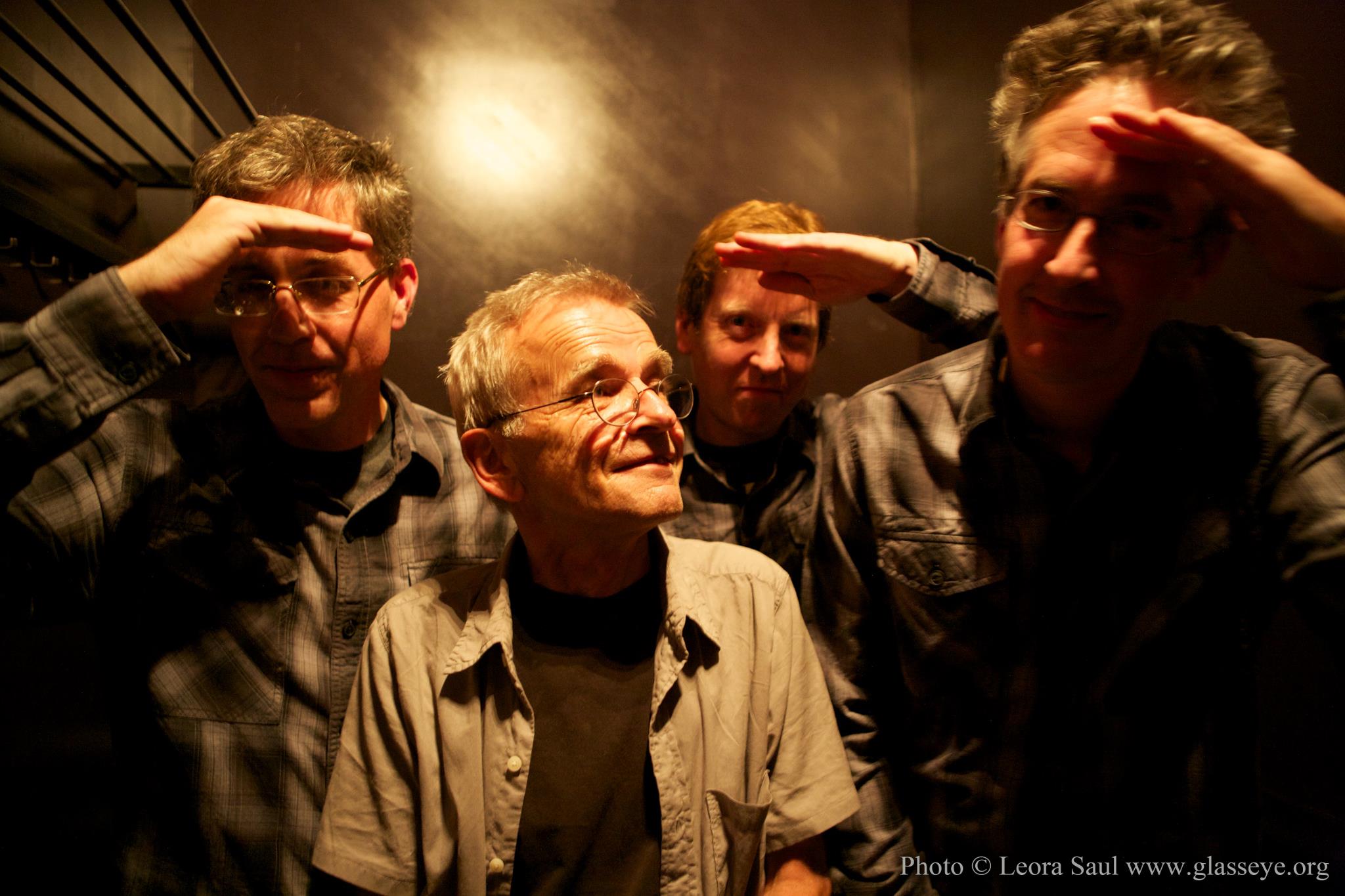 Coming soon: a trio album with Dieter Moebius and Tim Story, recorded at SnowGhost Studio in Whitefish, Montana. Many thanks to Brett Allen.

August 2012

With Anne McGuire at SFMOMA. The honest moments will go unrecorded.

Playing with Fred Frith on August 25th in the first complete live performance of his album Gravity.

And next month: Wobbly / Negativwobblyland / Negativland opening for Dieter Moebius on his first solo tour of the United States.

December 2011

Working on Negativwobblyland studio album, either a very similar or very different beast than the live shows.

link to tim perkis' short version of Berkeley Art Museum show

link to michael zelner's full version of same show

postscript: Joe Gerhardt of Semiconductor used some recent collaborations / solo work of mine as the soundtrack for an informal home video of his recent trip to Alaska and it is linked here

November 2011

Broadway & 14th, Oakland, 25 October 2011, 9:47pm



Middle Harbor Road, Oakland, 2 Nov 2011, 5:55pm



October 2011

Three Negativwobblyland shows:
8 November - Amsterdam, Smart Project Space
9 November - London, Cafe Oto
10 November - Paris, Pompidou Centre

Michael Zelner's youtube edit of Negativwobblyland's first concert.
Link to SoundCloud page of two excerpts from recent rehearsals.

Gummi International's new video for Freddy McGuire's "Down To The Sea".

A page dedicated to the Variations podcast & lecture series can now be found here.

I've also been busy this last year composing soundtracks for films. Here are some links:
'Nous' by Maia Cybelle Carpenter
'Afterimage: A Flicker of Life' by Kerry Laitala
'Glitter Gulch' by Kerry Laitala (music by The Freddy McGuire Show)

July 2011

Ryan Junell has posted the 40 minute Sagan video originally featured on the DVD disc of our debut album 'Unseen Forces' to Vimeo: http://vimeo.com/26107454. The soundtrack to the DVD was a drastically different animal than the audio CD; that soundtrack is now available here.

A list for Dusted Magazine.

ISEA Conference in Istanbul this September, presenting a paper in conjunctions with the Variations project for MACBA. NegativWobblyLand at the Pompidou Center in Paris this November, hopefully in addition to other European shows both solo and with that group (myself, Mark Hosler & Peter Conheim).

April 2011

https://ccrma.stanford.edu/events/modulations/

http://www.23five.org/activating/atm2011info.html

Previous News

okay